NHL 13 is the first game in the NHL series in which player will be able to choose the cover athlete.
There is currently an on-going vote deciding which player will be on the NHL 13 cover. Presented by BlackBerry, anybody may vote on the player(s) they wish to see on the cover of the game. The vote started on March 29, 2012 and the final remaining player on the bracket after June 4 will appear on the cover of NHL 13. The vote is currently in the quarterfinal stages, with eight players still having a chance to become the cover athlete, and the final winner will be revealed on June 20, 2012, at the 2012 NHL Awards in Las Vegas.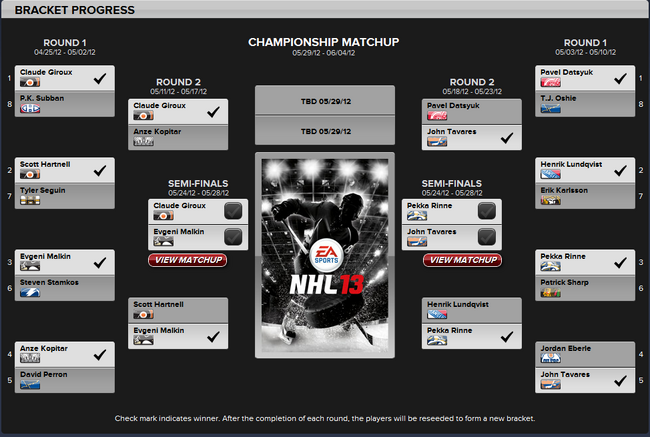 External links
Edit
Ad blocker interference detected!
Wikia is a free-to-use site that makes money from advertising. We have a modified experience for viewers using ad blockers

Wikia is not accessible if you've made further modifications. Remove the custom ad blocker rule(s) and the page will load as expected.